This is a list my son created of things he wanted to make sure he got done for the day.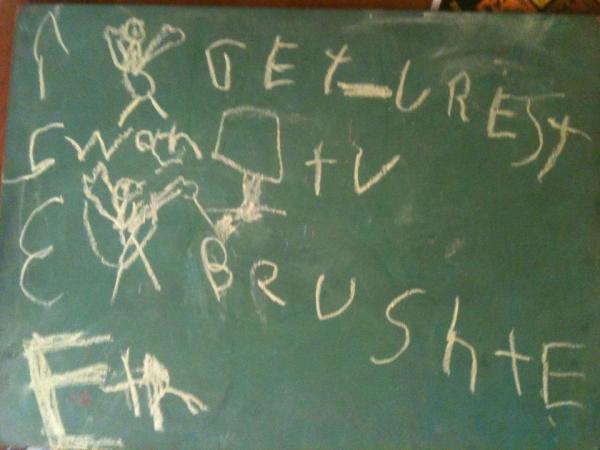 Does this make my son a writer? Is it more important that he is attempting to use text to get out his thoughts? Or is it more important that I help him correct the mistakes that he has made to make him a 'better' writer?
I'm of the opinion, at least at this stage, that we allow our son to make mistakes without being overly concerned about correcting them. Once he learns how to read, he will naturally learn how to spell better, and he will also learn more of the rules about how we write things down. At this stage grammar, and structure are somewhat unimportant, and just being willing to experiment and make an attempt is of critical importance.
What do you think?