Here are the results from a simple poll I posted through Twitter.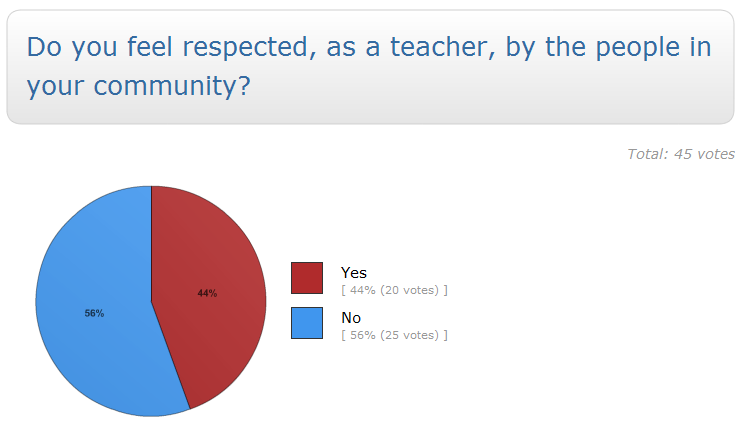 A flaw with this poll is that I've not defined community, so respondents were free to decide if this meant their local school community, or the community in which their school is located.
The results speak for themselves though. A profession which dedicates itself to long hours and relatively low pay (when compared to other professions where a Masters degree is nearly mandatory) should receive more respect than this.
The good news? Many teachers do feel respected in their community, myself included.