You are here
The Confirmation Bias Cycle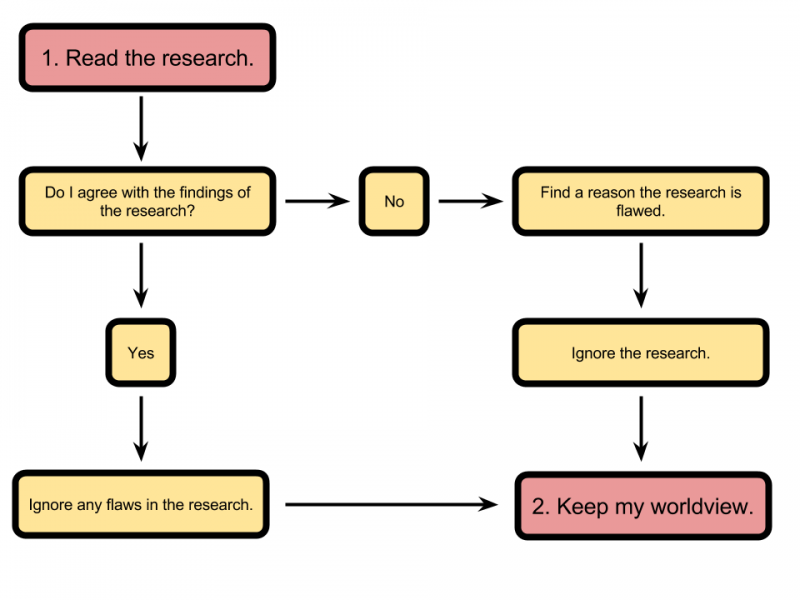 I've been working hard to read research carefully, both research with which I agree, and research with which I disagree. I still struggle with my tendency to overlook the flaws in research with which I agree, and to find fatal flaws in research with which I disagree.
This does not mean that I should ignore research; only that I continue to be careful to read all research with a critical eye, and discuss the findings with other people. My suspicion is that norming about what research means with people who have a wide variety of view-points might reduce my tendency toward personal bias.
About David

David is a Formative Assessment Specialist for Mathematics at New Visions for Public Schools in NYC. He has been teaching since 2002, and has worked in Brooklyn, London, Bangkok, and Vancouver before moving back to the United States. He has his Masters degree in Educational Technology from UBC, and is the co-author of a mathematics textbook. He has been published in ISTE's Leading and Learning, Educational Technology Solutions, The Software Developers Journal, The Bangkok Post and Edutopia. He blogs with the Cooperative Catalyst, and is the Assessment group facilitator for Edutopia. He has also helped organize the first Edcamp in Canada, and TEDxKIDS@BC.