You are here
Comparison of different learning theories
The focus of ETEC 512 is the theory behind learning.  We've spent the past 12 weeks looking at different learning theories, and discussing how these learning theories are applicable to our students and our lives.  It's been a pretty interesting overview for me, and one I'm surprised more teachers don't have to go through.  Although I suspect many of these theories feel far removed from the daily part of a classroom, really they embody the very essence of why we teach, and what our best practices are.
I'd like some feedback on my concept map I've created of these learning theories if possible.  Click on the image below to see the map in full, then return here to add a comment if you can.  This assignment is an important part of our final summative assessment for this course, I'd like to do it right.  Feedback is always a useful way to improve one's understanding!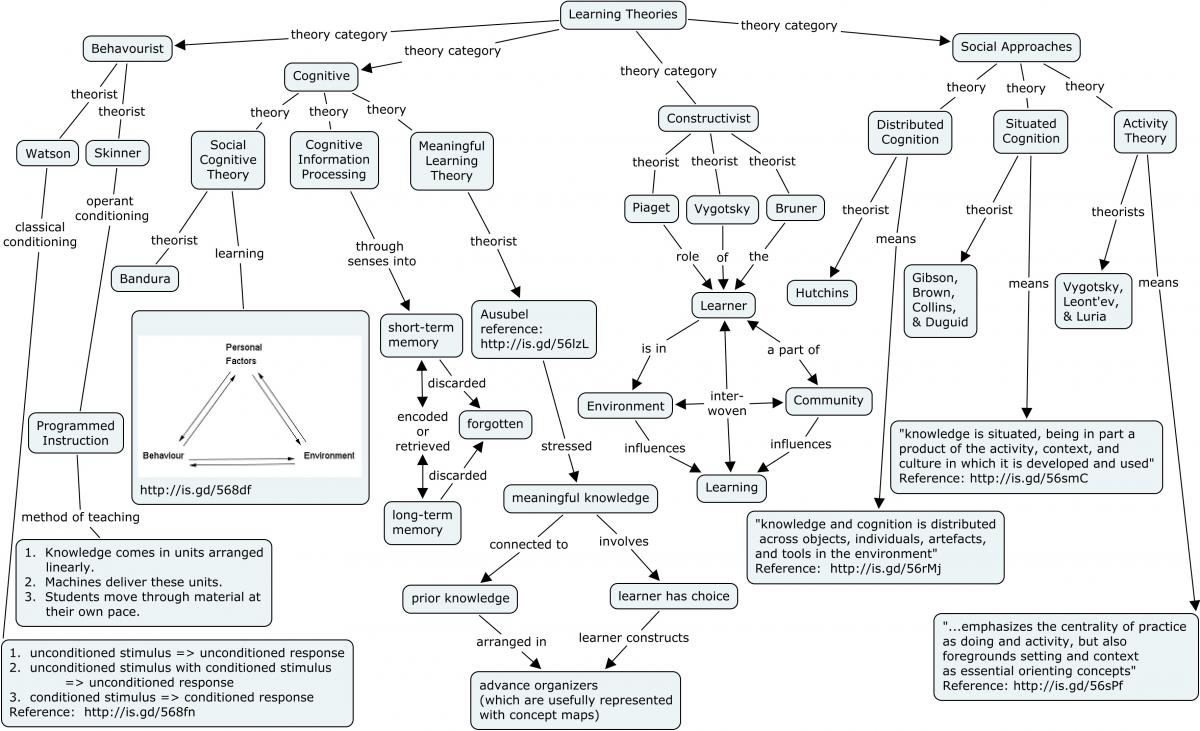 About David

David is a Formative Assessment Specialist for Mathematics at New Visions for Public Schools in NYC. He has been teaching since 2002, and has worked in Brooklyn, London, Bangkok, and Vancouver before moving back to the United States. He has his Masters degree in Educational Technology from UBC, and is the co-author of a mathematics textbook. He has been published in ISTE's Leading and Learning, Educational Technology Solutions, The Software Developers Journal, The Bangkok Post and Edutopia. He blogs with the Cooperative Catalyst, and is the Assessment group facilitator for Edutopia. He has also helped organize the first Edcamp in Canada, and TEDxKIDS@BC.