Using QR codes in the "real world"
July 7, 2011
QR codes, in case you don't know, are like clickable links in the real world, provided you have a smart phone with a QR reader. Here's an example of what a QR code looks like.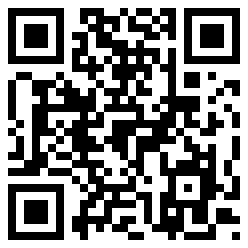 I have some ideas on ways these could be used in the real world (along with an accompanying short URL for those people without the QR reader).
Food should be labelled with a QR code link so you can look up recipes and nutritional information on every food from the supermarket.
Traffic tickets should have a QR code link to the exact bylaw that has been violated.
Advertisements should link to the product website.
Signposts should have QR codes leading to maps of the local area, including nearby amenities, like parks and community centres.
Information signs in parks should have QR code links to additional information and maps of the park.
IKEA-style furniture should include a QR code to the instructions on how to assemble and disassemble it.
All signs and text, where practical, should have QR codes leading to translations of that sign in as many languages as are available.
Political signs should have QR codes linking directly to an outline of their party platform.
Road repairs and construction sites should have QR codes linking to the project description and timeline.
Places where people often drown (beaches, waterfalls, etc...) should have QR codes linking to the stories about what has happened to people in the past in that area.
QR codes should be placed around cities near historical sites to point out the history and relevance of those historical sites.
Do you have any other ideas on how QR codes could be implemented in regular life?