You are here
Student brings typewriter to class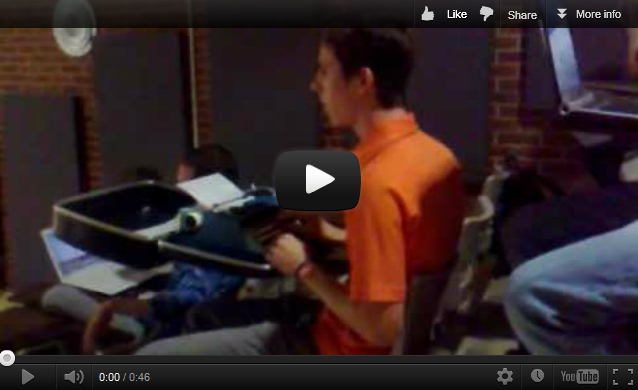 In this video, shared with me by Philip Moscovitch, a student has brought a type-writer into class. Is this perhaps, as Philip suggested, a protest against the use of an old pedagogy by bringing in an old technology? Does the use of a typewriter to record notes seem a bit ridiculous? Is it even more ridiculous that the student, as he states at the end of the video, can download the notes for the course?
A well motivated, literate student can learn as much or more from a good set of notes (or a decent textbook) for a course. Why come to class at all if all that is going to happen is a repetition of the notes?
About David

David is a Formative Assessment Specialist for Mathematics at New Visions for Public Schools in NYC. He has been teaching since 2002, and has worked in Brooklyn, London, Bangkok, and Vancouver before moving back to the United States. He has his Masters degree in Educational Technology from UBC, and is the co-author of a mathematics textbook. He has been published in ISTE's Leading and Learning, Educational Technology Solutions, The Software Developers Journal, The Bangkok Post and Edutopia. He blogs with the Cooperative Catalyst, and is the Assessment group facilitator for Edutopia. He has also helped organize the first Edcamp in Canada, and TEDxKIDS@BC.