Classroom tests
December 21, 2012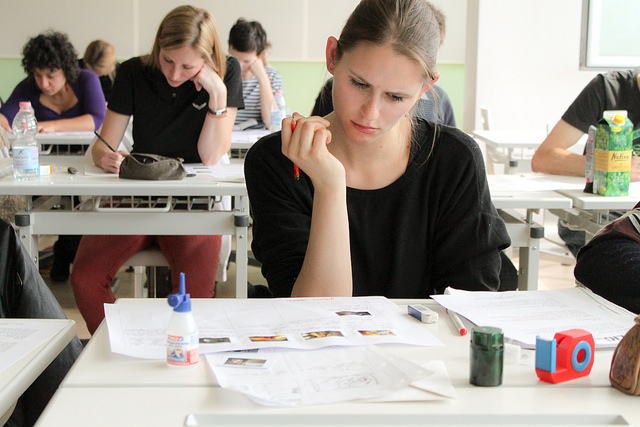 (Image credit: zeligfilm)
If you are using formative assessment to help guide your instruction and give feedback to your students, then you should be able to fairly easily predict how well your students will do on a classroom test. If you can, why are you giving your students the test?
Hopefully your answer isn't "so they will have experience in a testing situation for later in life." To be clear, I still use classroom tests, but I am beginning to question the practice.
Can someone give me a better argument for classroom tests?
About David

David is a mathematics teacher and a learning specialist for technology at Stratford Hall in Vancouver, BC. He has been teaching since 2002, and has worked in Brooklyn, London, and Bangkok before moving back to Canada. He has his Masters degree in Educational Technology from UBC, and is the co-author of a mathematics textbook. He has been published in ISTE's Leading and Learning, Educational Technology Solutions, The Software Developers Journal, The Bangkok Post and Edutopia. He blogs with the Cooperative Catalyst, and is the Assessment group facilitator for Edutopia. He has also helped organize the first Edcamp in Canada, and TEDxKIDS@BC.